Open, distance and flexible learning

The short online course 'Quality Assurance for Open Distance and Flexible Learning' will be offered from February 22 to March 22, 2023. This is a
Read More »
Free Online Course for teachers on 'Quality Assurance for Open, Distance and Flexible Learning' (Feb 22 – Mar 22, 2023)
We are offering a free online course on 'Quality Assurance for Open, Distance and Flexible Learning'. This course is designed for teachers to improve developing sound quality assurance mechanisms for in online learning contexts.
For registration, please visit: here.

Launch of the ODL Course Catalogue for teachers in the Pacific
The Open and Distance Learning (ODL) Course Catalogue is now available for teachers. It provides information about a range of training courses available on various aspects of ODL in one place for teachers in the Pacific. Check out the Catalogue by visiting: here.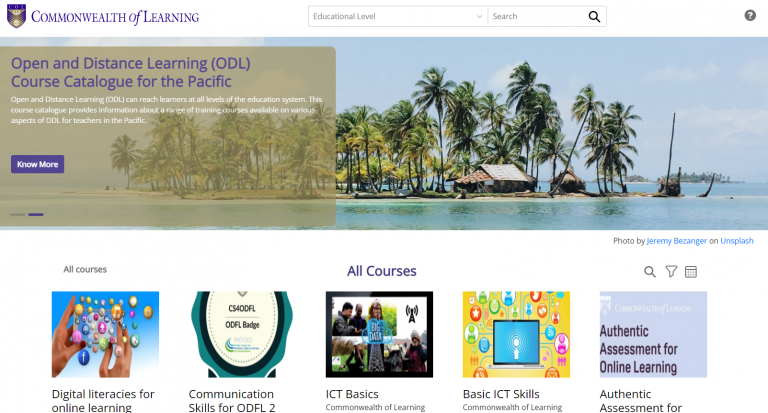 Watch our webinar on TVET Online Toolkit
We would welcome suggestions on how and where we can source more suitable images that are in the open domain. Please use the 'contact us' page to give your inputs for which we will be grateful.