Open, distance and flexible learning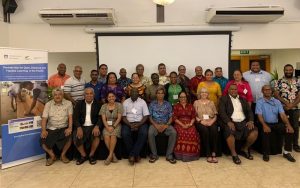 Commonwealth of Learning (COL) and the Pacific Centre for Flexible and Open Learning for Development (PACFOLD), USP hosted a regional workshop on the professional development
Read More »
Online Webinar on Open Educational Resources (OER) in the Pacific
Discover the National OER Collection sites we have created for nine Pacific Island countries and see how this can benefit teachers in online teaching!
Upcoming course: Quality Assurance for ODFL in the Pacific (October 16 – November 17, 2023)
This is a free course designed for teachers for their professional development in quality teaching in online learning. In this course, teachers will learn key aspects that affect quality delivery including: course content development, supporting learning through assessment, human resource strategy, managing communication to support open school learners. 
Registration link: https://oer.nz/qa4odfl2oct23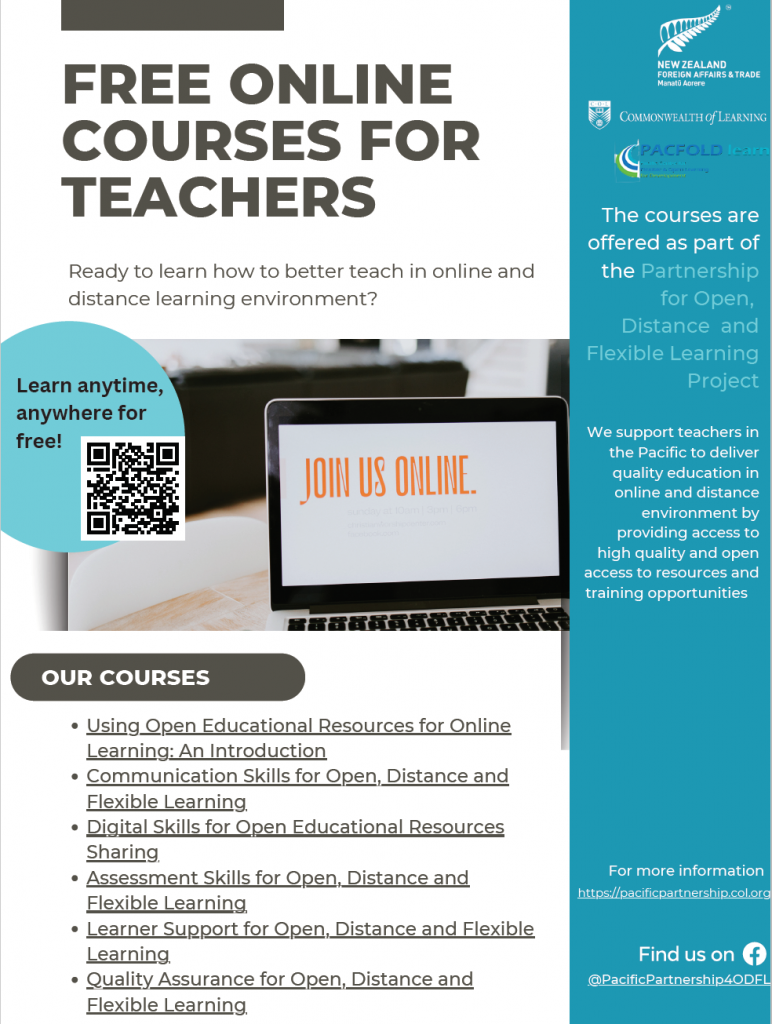 We would welcome suggestions on how and where we can source more suitable images that are in the open domain. Please use the 'contact us' page to give your inputs for which we will be grateful.