online learning resources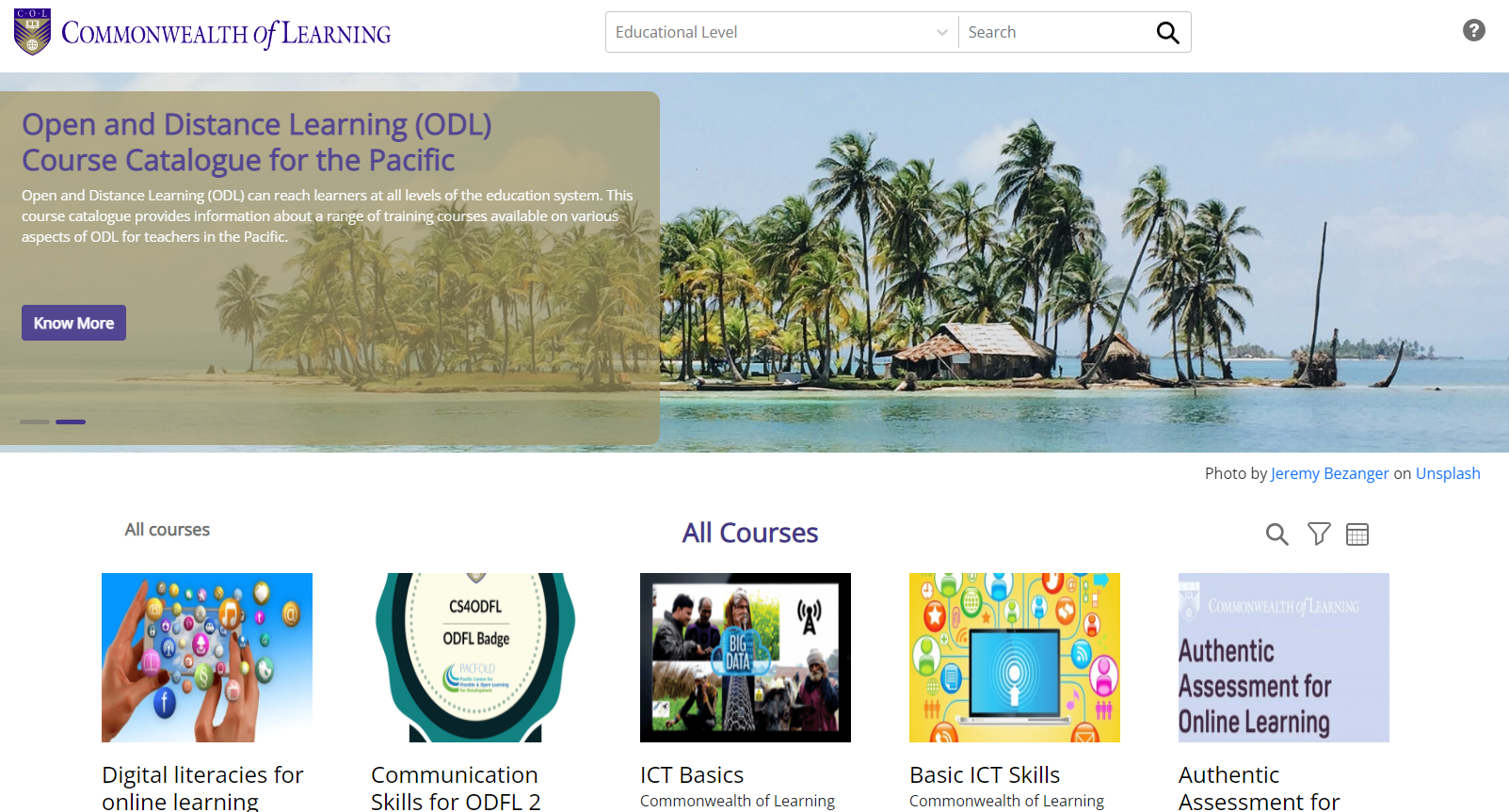 TVET Online Toolkit
The Toolkit contains a wide range of learning resources for teachers, leaders and industries in the TVET sector, including eLearning modules and case studies.
Click Here
Learner support for open, distance and flexible learning
This course helps teachers to develop and implement effective learner support practices in Open, Distance and Flexible Learning (ODFL) contexts.

empowered digital teacher for online learning
This is an intermediate level course for educators to design and develop online materials and publish these on an open website. Any teachers who are interested are welcome to submit an Acceptance Portfolio to gain entry into the course.
digital skills for oer sharing
This course helps teachers to improve their digital skills using Free and Open Source Software to develop teaching materials for their classroom and share these as Open Educational Resources (OER). From this course, teachers will be able to gain experience in using Free and Open Source Software packages to remix content, images and produce audio graphics for use in their classroom.
using OPEN EDUCATIONAL RESOURCES for online learning
This is an introductory course which is particularly suitable for teachers in the Pacific who need to find and adapt open resources for teaching online.
COMMUNICATION SKILLS FOR ODFL
This course helps teachers to improve their communication skills required for teaching in online environment. Teachers will learn about the uses of technology and media for effective communication in an online learning environment and have enhanced communication skills as a professional online facilitator by the end of the course.
ASSESSMENT SKILLS FOR ODFL
You have been teaching online, but what have you been assessing? Can assessment also be about teaching? How do you know students have learned? It is easy to forget that instead of being separate processes, teaching and assessment have a close relationship – they complement one another and comprise a holistic educational process. In this course, teachers will explore online activity-based assessment to support teaching and learning.