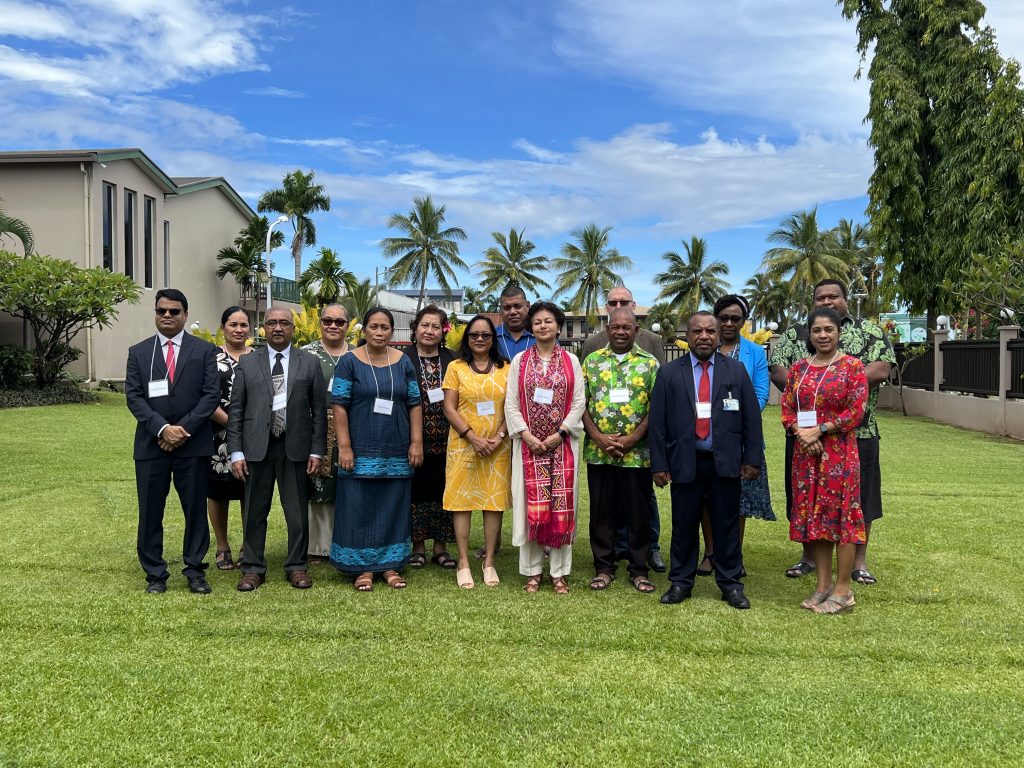 [Photo credit: Commonwealth of Learning]
The Pacific region is vulnerable to the impacts of climate change, with natural disasters and extreme weather events causing widespread infrastructure damage and interruptions to learning on a frequent basis. The COVID-19 has reinforced the importance of distance and flexible learning in times of pandemic and natural disaster in the Pacific.
This project focuses on building the capacity of Ministries and other local partners to ensure a sustainable and resilient education system in three ways:
Building Technical Resilience in the Pacific with Cloud-based Computing – this builds the capacity of education ministry staff to maintain disaster recovery back up servers and update or upgrade systems to host and recover data after natural disasters.
Building teachers and officials capacity in Online Distance and Flexible Learning – this will consolidate high quality and relevant resources and training opportunities in ODFL for teachers and education officials so that they have ready access to appropriate learning opportunities that match their skills development needs.
Supporting the development and management of regional tools – supporting the University of South Pacific's Centre for Learning (CFL) to develop and manage the MFAT-funded e-learning for science resource repository. This will allow CFL to serve as the 'long term' home for these tools and support sustainability of the project across the region.